This page was last updated: September 3, 2008
Submitted by Kevin Henry

Foxtrot Company

You DON'T want to run into these guys in a dark jungle.........

Kevin Henry & Mark Woodruff ( Foxtrot Ridge author), USMC, John Wayne-ing it

somewhere along the DMZ , RVN, 1968

I let Mark borrow my machine gun.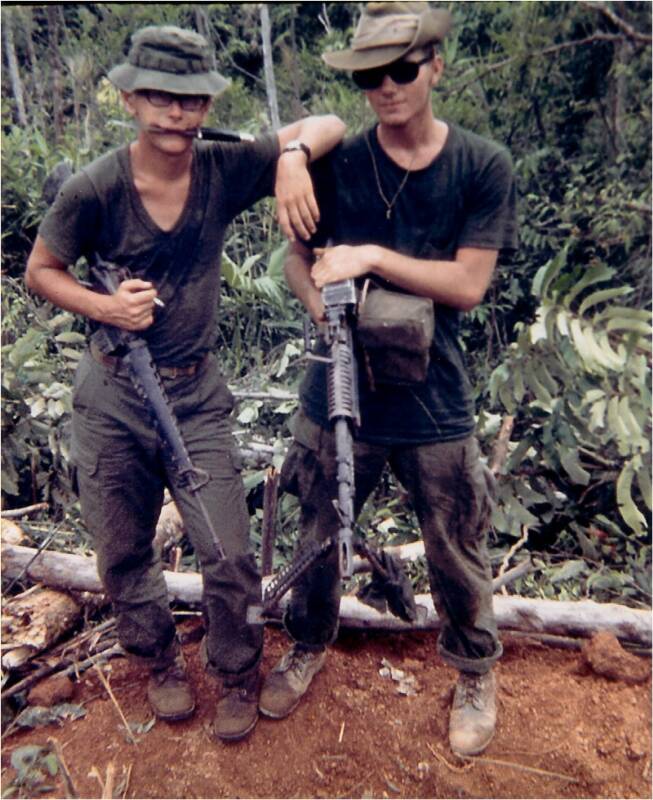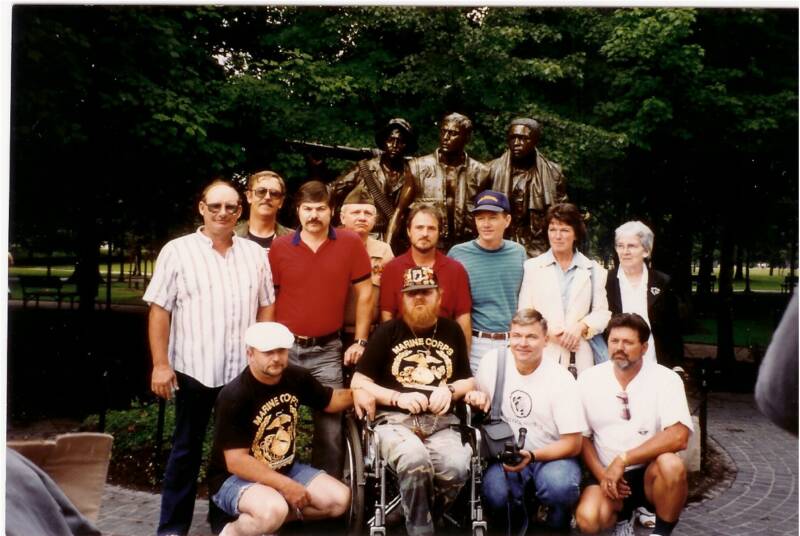 Submitted by Kevin Henry

This picture was taken about 1998 at The Wall.

I didn't know Doc Riordan as I joined Fox right after he was killed.

Mark Woodruff remembers him well.

Front Row. L-R:

Rich Cain, Walt Henriksen, Ron Rydgren, Mike Nichols

Back Row, L-R:

Dale Braden, Ed Seals, Tom Murray, Harold Blunk, Walt Schaffer, Mark Woodruff,

Mary & Eleanor Riordan ( Doc's Sister & Mom)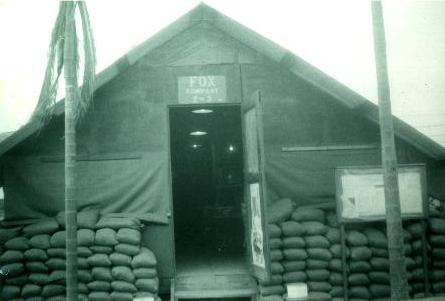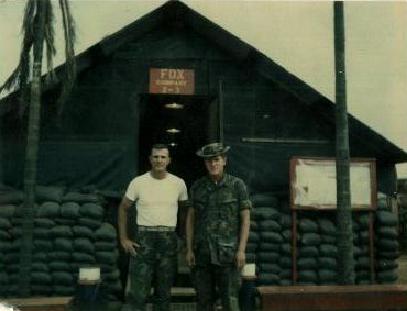 Submitted by Kevin Henry

Bobby "Hillbilly' Croft (On the Right)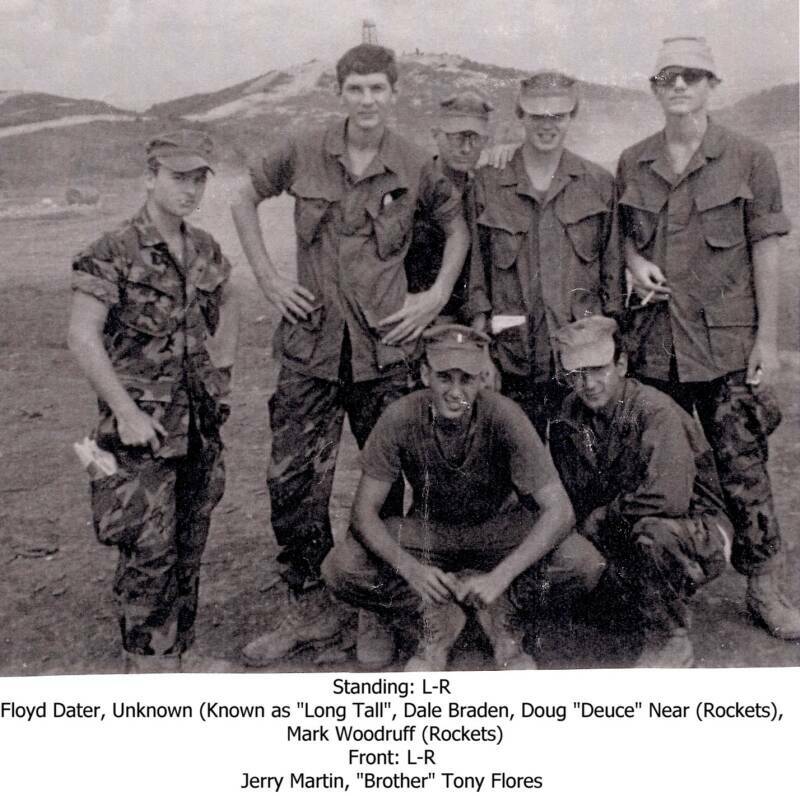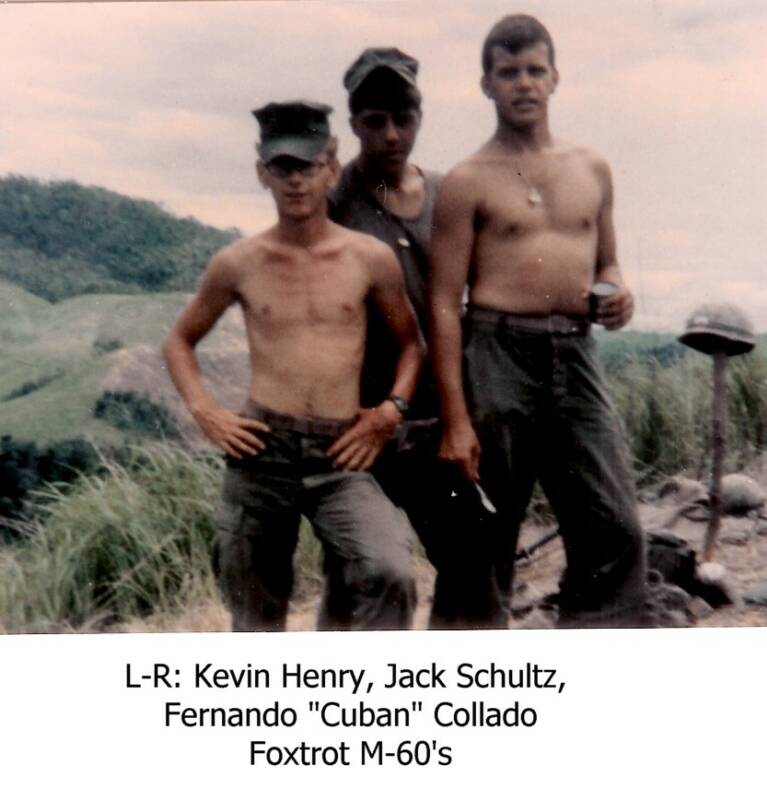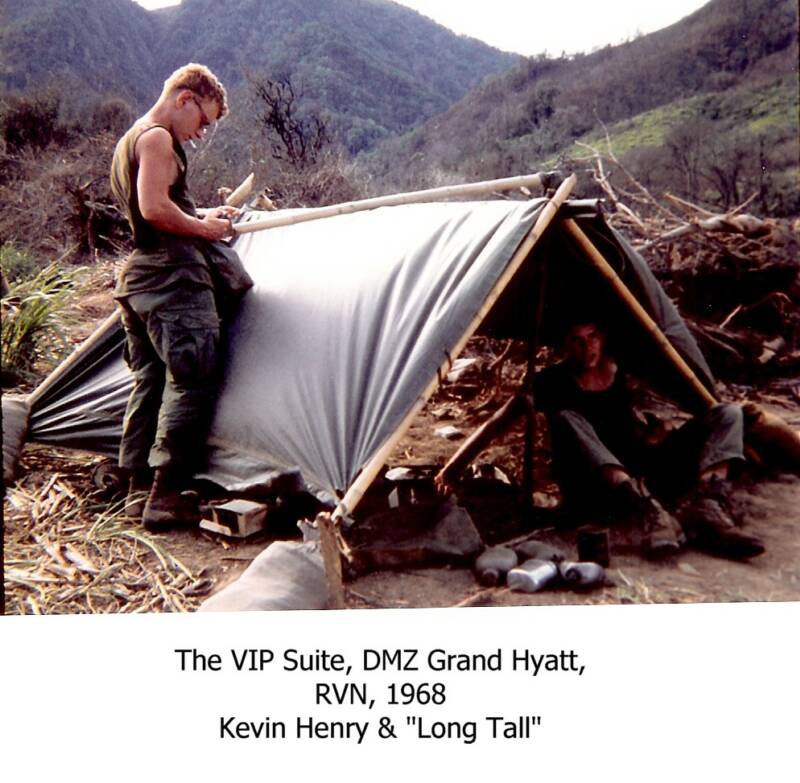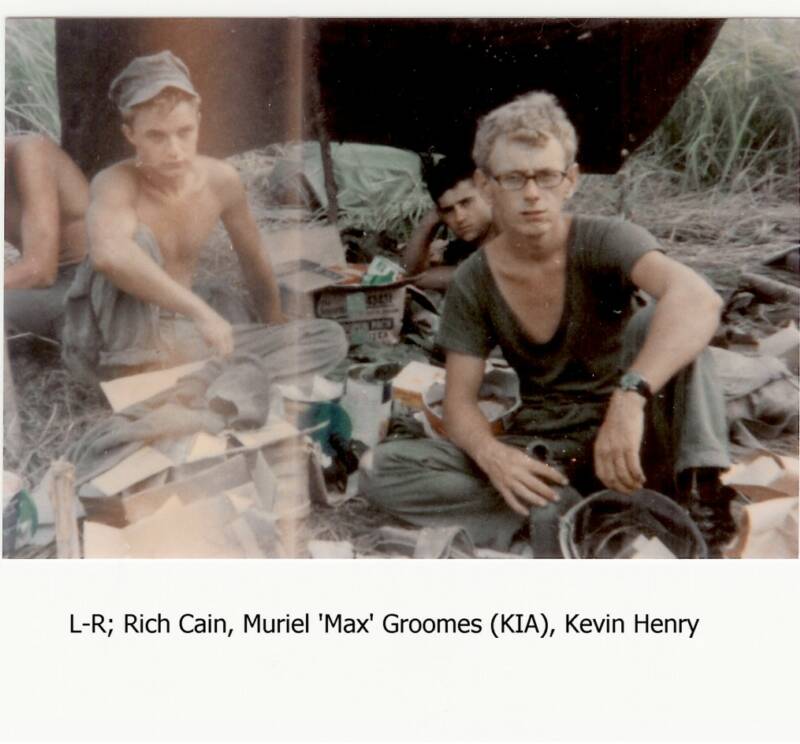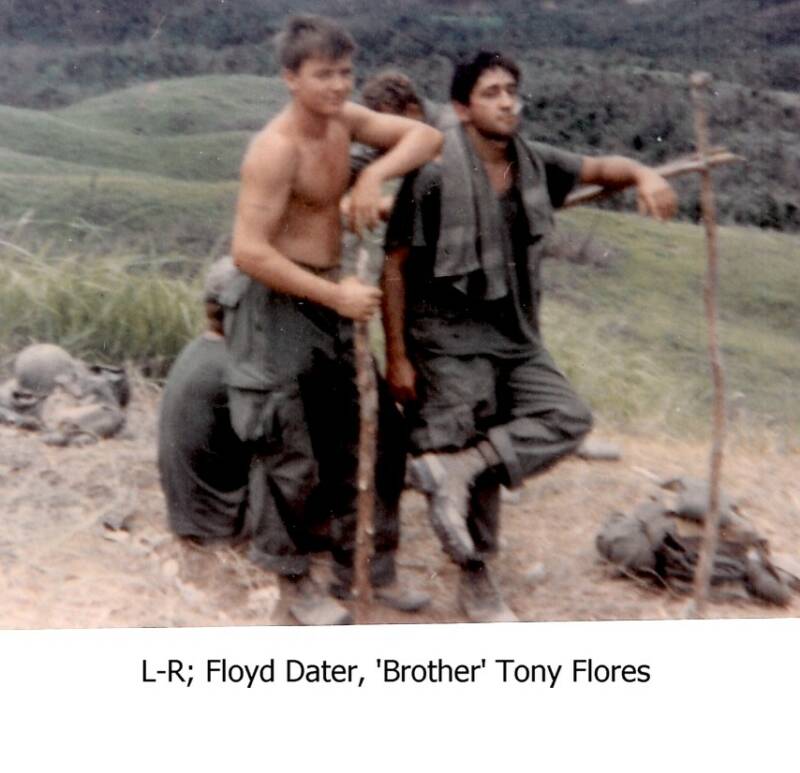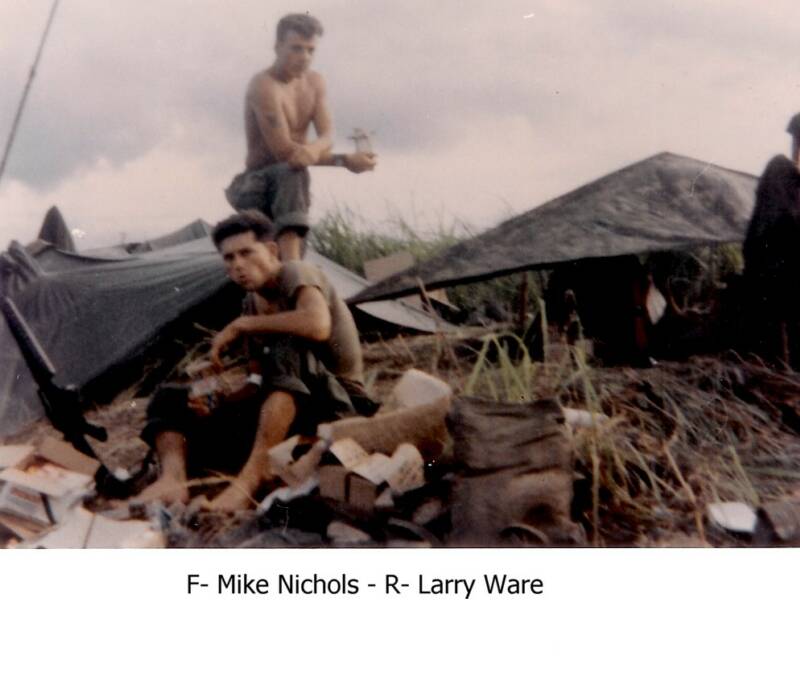 2/3  VIETNAM Veterans Association